MISSION STATEMENT
Michigan Gun Owners is a not-for-profit grass roots organization committed to educating the public on safe responsible gun ownership and preserving and defending the right to keep and bear arms as guaranteed by the Bill of Rights and Article I, section 6 of Michigan's Constitution.
February 19 @ 11:00 am

-

3:00 pm

February 24

-

February 27
MGO on Facebook
We lost control of our previous Facebook Page.
Please "LIKE" our new page with the "Like Page" link below!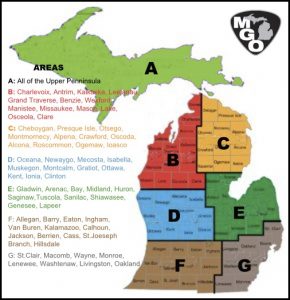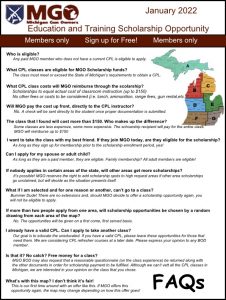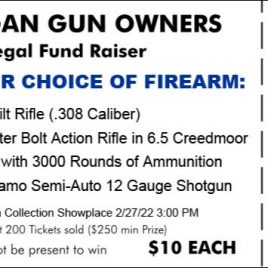 Raffle Tickets – Rifles, Shotgun, Ammo!
Raffle Tickets! MGO Legal Fund Raiser
Prize is Your Choice of Firearm!
AR-10 Custom Built .308 Rifle with MGO Logo Lower

Bergara B-14 Hunter 6.5 Creedmoor Bolt Action Rifle

Ruger 10/22 Rifle

with 3,000 Rounds of 
Ammunition

Stoeger M3000 Camo Semi-Auto 12 Gage Shotgun

Raffle reverts to 50/50 if less than 200 tickets sold ($250 minimum prize) Drawing held February 27, 2022 at Suburban Collection Showplace OUTDOORAMA  (need NOT be present to win)
TICKETS WILL BE AVAILABLE AT THE EVENT FOR SALE PRIOR TO THE DRAWING (Thursday, February 24 - Sunday, February 27).  DRAWING WILL BE HELD APPROXIMATELY 3:00PM!
PLEASE NOTE: USPS regulations prohibit mailing raffle tickets.  Tickets purchased will be photographed and e-mailed to the buyers.  

You do NOT need to have the physical ticket stub to win

.  However, if you wish to have the physical ticket stub, you can pick it up in person at our February Member's Meeting at Williams Gun Sight in Davison (February 19th at 11am - 2:30pm) or at Outdoorama (any day, Thursday Feb. 24 - Sunday Feb 27).  We can also send the physical stub(s) via FedEx or UPS, but the buyer must pay for the shipping costs.
$

10.00
Add to cart