MISSION STATEMENT
Michigan Gun Owners is a not-for-profit grass roots organization committed to educating the public on safe responsible gun ownership and preserving and defending the right to keep and bear arms as guaranteed by the Bill of Rights and Article I, section 6 of Michigan's Constitution.
Michigan Gun Owners (MGO) is Filing Suit Against Wayne County for Unreasonably Slow CPL Application Acceptance
February 28, 2021
The Michigan Gun Owners (MGO) Board of Directors has authorized Corporate Counsel Jim Makowski to enter into a joint lawsuit with Michigan Open Carry (MOC) & Michigan Coalition for Responsible Gun Owners (MCRGO) against Wayne County due to Wayne County's recent slowing and cessation of accepting Concealed Pistol License (CPL) applications.
Recent applicants report that the earliest appointment date to apply for a CPL is over a year out into 2022. Current applicants are unable to schedule since the County has shut down the online appointment system and do not return telephone calls.
Per Jim Makowski, "The failure of the Wayne County Clerk to perform her duties with regard to the issuance of Concealed Pistol Licenses is a fundamental violation of the Second Amendment. A right delayed to this degree is the same as a right denied. The number of people charged with a felony for carrying a concealed weapon has skyrocketed in recent months because people do not feel safe and all too often decide to keep a a gun in their cars."
Updates to follow, as available.
Donations to the MGO Legal Fund to support the case can be made here:
https://home.migunowners.org/donate/
July 27 @ 7:00 pm

-

7:30 pm

September 10 @ 3:00 pm

-

September 12 @ 5:00 pm

September 23 @ 10:00 am

-

2:00 pm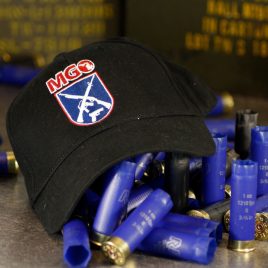 Black Hat
Need a new range, shooting cap?  Want to show your support for the second amendment? The embroidered Red White & Blue "3 Gun" MGO logo and embroidered back will show your support coming or going.  Shoot or hunt in comfort with the structured-fit design and VELCRO® strap, giving you impeccable feel.
FEATURES:
Embroidered MGO Red White & Blue "3 Gun" logo
Embroidered "Michigan Gun Owners" on back
Adjustable VELCRO® strap at back
Structured fit
Curved bill
$

15.00
Add to cart